Headphone/MP3 Player Assembly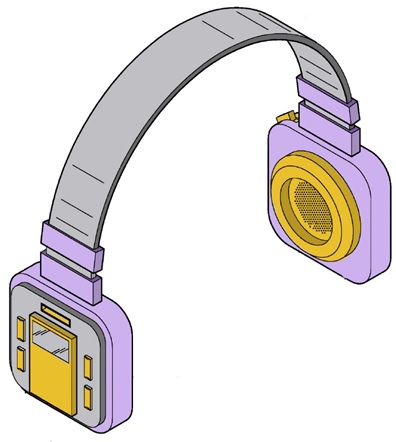 This unique product fits solidly in the mainstream of our present culture. It is a headphone designed with an MP3 player and AM/FM radio built within. This answers the desire of most pre-teens, teens and young adults in the United States. It is ideal for athletes, exercise enthusiasts, walkers, joggers and those that simply enjoy relaxing to their music of choice.
PRODUCT FEATURES & BENEFITS
Special features
Headphone format that gives total listening privacy
MP3 Player is built in on one side
AM/FM radio tuner built in on the other side
Bluetooth and WiFi
INTELLECTUAL PROPERTY
Ms. Mary Little holds United States Design Patent No. 11,122,368 filed on February 20, 2020, and issued on September 14, 2021.This patent for the Headphone/MP3 Player Assembly expires in 2035, commensurate with the grant date. This patent has 4 claims that protect the exclusive design and/or function of the Headphone/MP3 Player Assembly.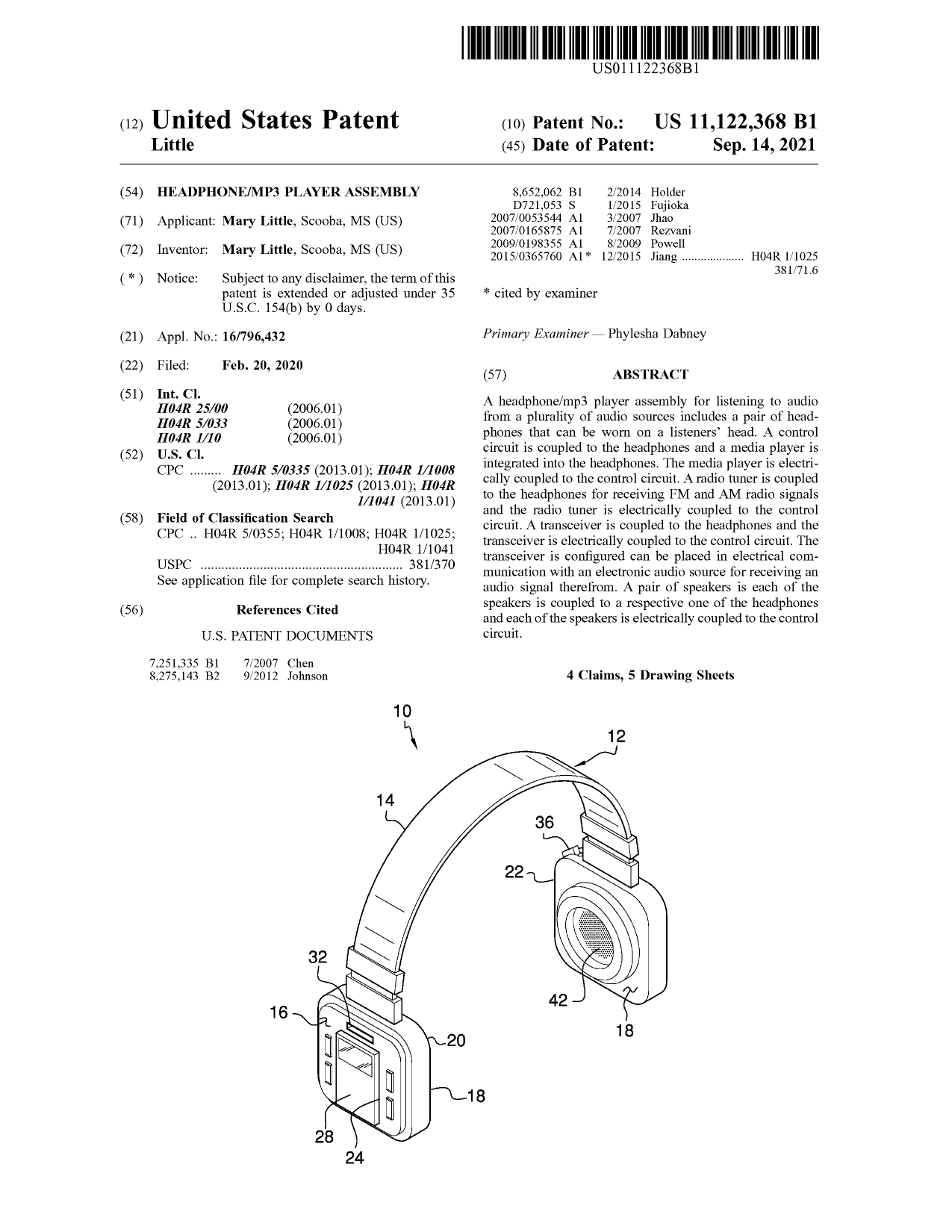 For additional information, licensing opportunities, and a full prospectus on the Headphone/MP3 Player Assembly  contact:
BankOnIP
VP of Business Development
Email: info@BankOnIP.com