Cell Funnel™
The Cell Funnel™ is helpful to any construction company looking to fill in gaps in structures that would typically be left hollow. The funnel shape helps direct the substance into its intended location.

 

This tool can fill the cells of block walls, parking bollards, fence posts, and more.
PRODUCT FEATURES & BENEFITS
Special features
Lightweight
Portable
Durable
Affordable
PRODUCT DETAILS
The Cell Funnel™ was created to improve the accuracy of pouring cement into the cells of block walls. Still, its design allows it to be used for multiple other types of structures.
The Cell Funnel™ is formed with a planar base having a forward edge, a rearward edge, and parallel side edges. The rear wall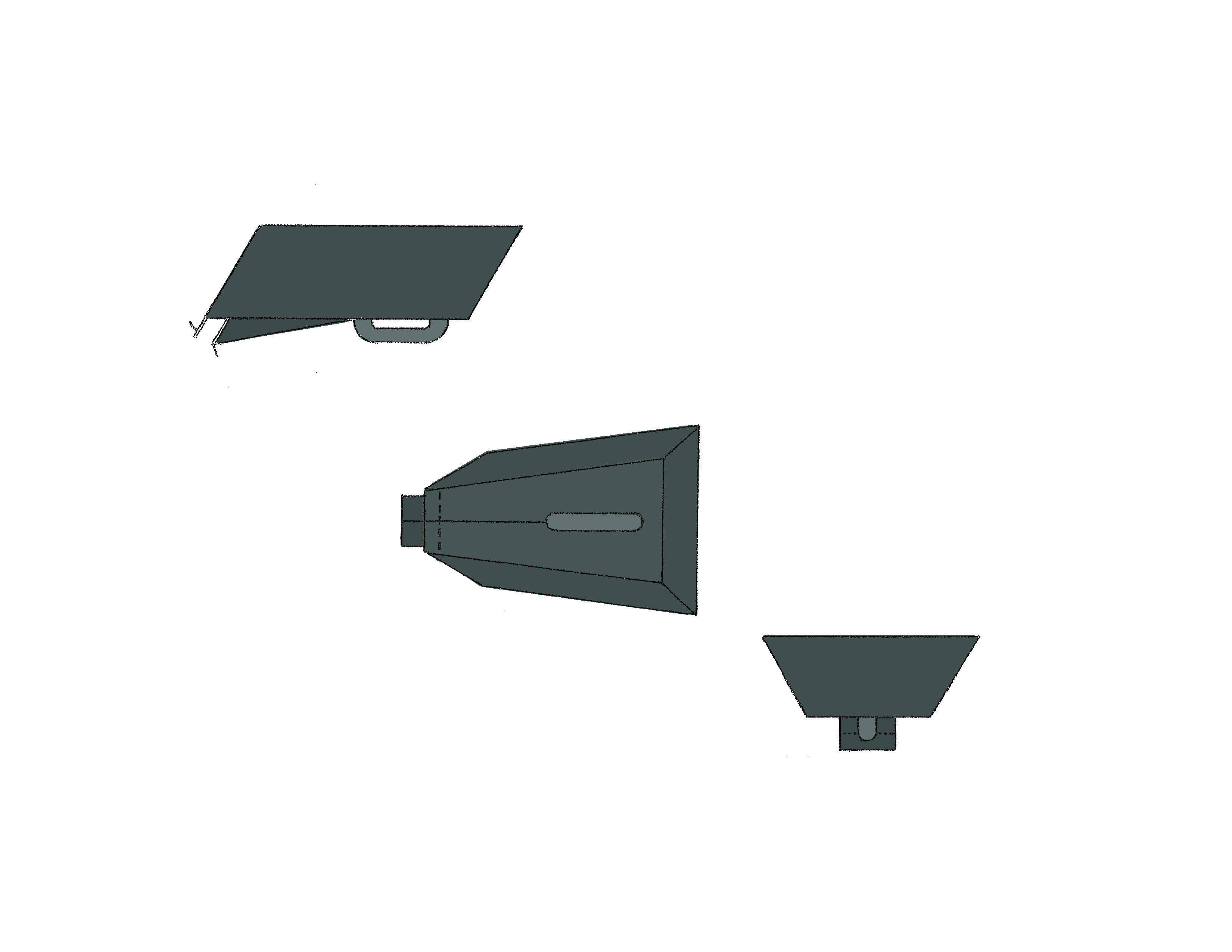 extends upward from the rear edge to keep the substance inside the funnel. The side walls extend upward to form a chamber with a forward passageway.

 

The support assembly includes a forward support plate extending downwardly from the forward edge of the base to couple the funnel to the edge of the structure.

Materials needed to produce the Cell Funnel™:
Molded Glass Filled Polypropylene Plastic
The Cell Funnel™ is covered by United States Utility Patent: 10,974,942
For additional information, licensing opportunities, and a full prospectus on the Cell Funnel™ contact:
BankOnIP
VP of Business Development
Email: info@BankOnIP.com