Head Massaging Cap Device™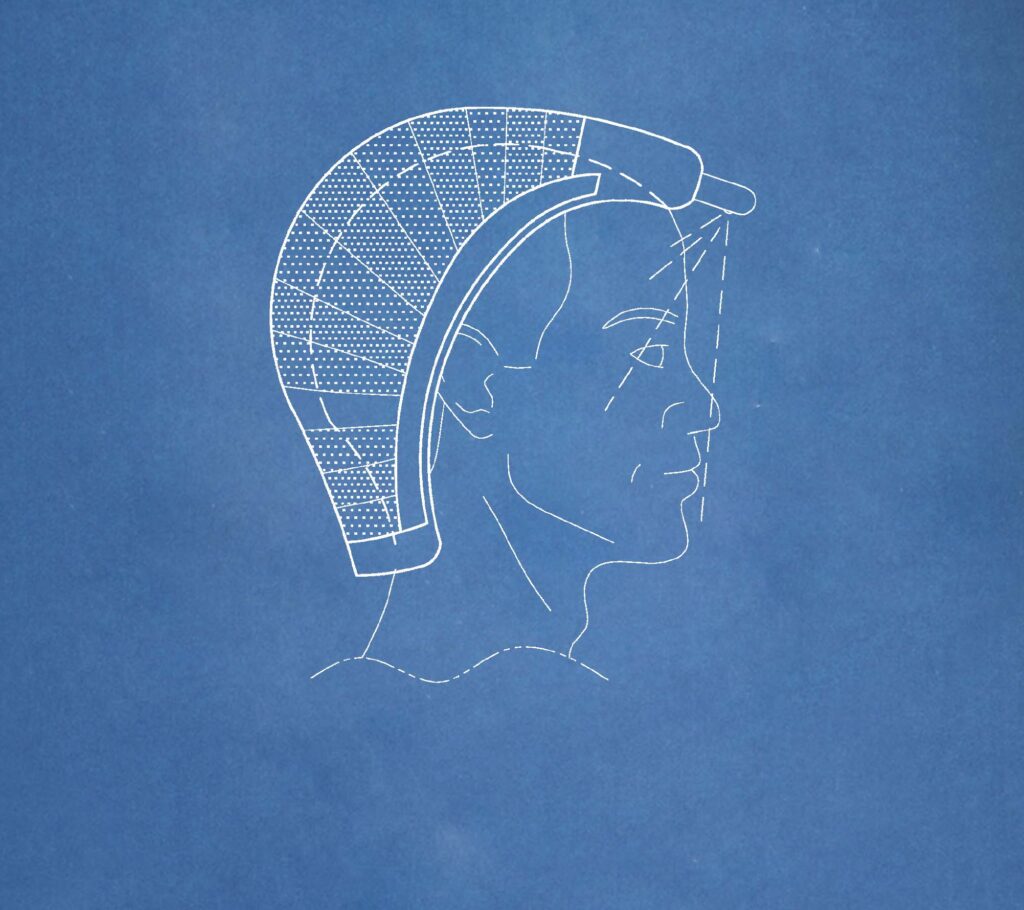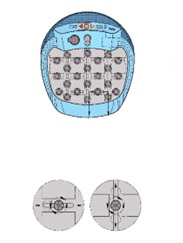 Approximately 35-40 million Americans suffer from migraine headaches and other head discomforts. The Head Massaging Cap Device™ is designed to give different levels of massage intensities to release endorphins, naturally occurring painkillers produced in the body upon stimulation.
This unique device will offer an aromatic experience for ultimate relaxation with the help of aromatic misters that deliver various fragrances of your choice.
The Head Massaging Cap Device™ has the option of heat or cooling sensations for a relaxing and calming experience, in addition to the aromatic fragrances.
Last but not least, the Head Massaging Cap Device™ offers the capability of streaming various genres of your favorite music. This sound technology will be equipped with Bluetooth capacity and a USB slot with built-in rechargeable batteries for hours of enjoyment. This device will also have a plug-in AC adapter that can be plugged into 110 outlets while charging.
PRODUCT FEATURES & BENEFITS
Special features
Massaging probes that offer various massage therapies to choose from (i.e., shiatsu, deep tissue, or gentle touch)
Cap-shaped to adjust to any size or head shape.
Heating and cooling pads for the entire head surface for warm relaxation or a cool refreshing sensation
Ability to play music via Bluetooth technology.
Hands-free device
Aromatic misters for various fragrances in prepackaged cartridges that are easy to install through the fragrance bay area.
PRODUCT DETAILS
The Head Massaging Cap Device™ includes a cap-shaped shell. The shell has an inner layer and an outer layer. A compartment is coupled to the front of the shell. A power module is coupled to and positioned in the compartment. A solid-state music player is coupled to and positioned in the compartment. A plurality of cooling and heating zones are positioned in the outer layer. A plurality of tracks is positioned on and coupled to an interior surface of the inner layer. The tracks comprise rack gears. Each plurality massage probe is coupled to a respective track.
Materials needed to produce the Head Massaging Cap Device™:
Cap Shell – Inner and Outer Enclosure
Heating and Cooling Pads
Circuit Board
Control Panel and Buttons
Power Module per unit.
Motors and Massaging Mechanisms
Music Module
Aromatic Capsules with various fragrances to slide into fragrance bay on cap to click into place. Capsules are pre-filled with fragrances that can be sold separately depending on the consumer's choices.
The  Head Massaging Cap Device™ is covered by United States Utility Patent: 10,420,068
For additional information, licensing opportunities, and a full prospectus on the  Head Massaging Cap Device™contact:
BankOnIP
VP of Business Development
Email: info@BankOnIP.com