Porch Bandit Protection ™
Bandit Trap ™
The Porch Bandit Protection™ relates to a system and method for providing restitution to a beneficiary when a package shipped by an originating shipper to a destination address, by way of a designated package transport carrier, is left unattended and stolen prior to the package recipient taking receipt of the package. In an exemplary embodiment, a beneficiary is compensated, in accordance with a package repayment plan terms and conditions, when at least: a missing package report was created by the designated package transport carrier, the missing package report indicates the package was delivered to the destination address during the plan enforcement period, and the originating shipper and the designated package transport carrier declined to provide suitable remedy for the stolen package. Other embodiments include authorizing coverage for an address and package value, charging a transaction fee for authorizing coverage, and identifying fraud.
We are also introducing the Bandit Trap, an apparatus that is designed to protect packages while the user is not home. A delivery driver will bring the package to the door and drop it off in the Bandit Trap, which will then be locked from the outside. The user will unlock the device upon returning home and remove the package. This device will save consumers thousands of dollars in stolen goods each year it is used. The present invention relates to a package securing doormat frame having a concealed security tarp. The package securing doormat frame comprises a frame for receiving at least one mat. The frame has a recessed chamber along at least a portion of the perimeter of the frame. A securing rail is operationally related to the frame and repositionable. A security tarp has at least a portion secured to the frame and at least a portion secured by the securing rail. The security tarp is stored in the recessed chamber. When a package is placed on the mat it is secured by repositioning the securing rail which extends the security tarp over the package. The package securing doormat frame can be a web-enabled, Internet of things device.
PRODUCT FEATURES & BENEFITS
Special features
Provides monetary restitution to affected users
Package replacement plan
Missing package report
Data processing resources
Affordable
Secures Packages
PRODUCT DETAILS
The Porch Bandit Protection system was created to protect packages from porch pirates. It is a device, as well as a subscription service, that is designed to protect consumer packages while they are not home. Users will replace their doormat with the Bandit Trap, a wire cage that is able to be locked by the user or by the delivery driver. This system is a sure-fire way to keep packages from being stolen and would save users thousands of dollars every year.
The Porch Bandit Protection system is an affordable system that will protect your packages, using the Bandit Trap, and will provide restitution to users that experience porch theft.
Materials needed to produce the Porch Bandit Protection™:
The Porch Bandit Protection system utilizes the Bandit Trap to secure packages while the consumer is not home. This system is inexpensive to produce and will have a fantastic profit margin. The materials needed include:
The Porch Bandit Protection and Bandit Trap is covered by United States Utility Patent:  10,943,304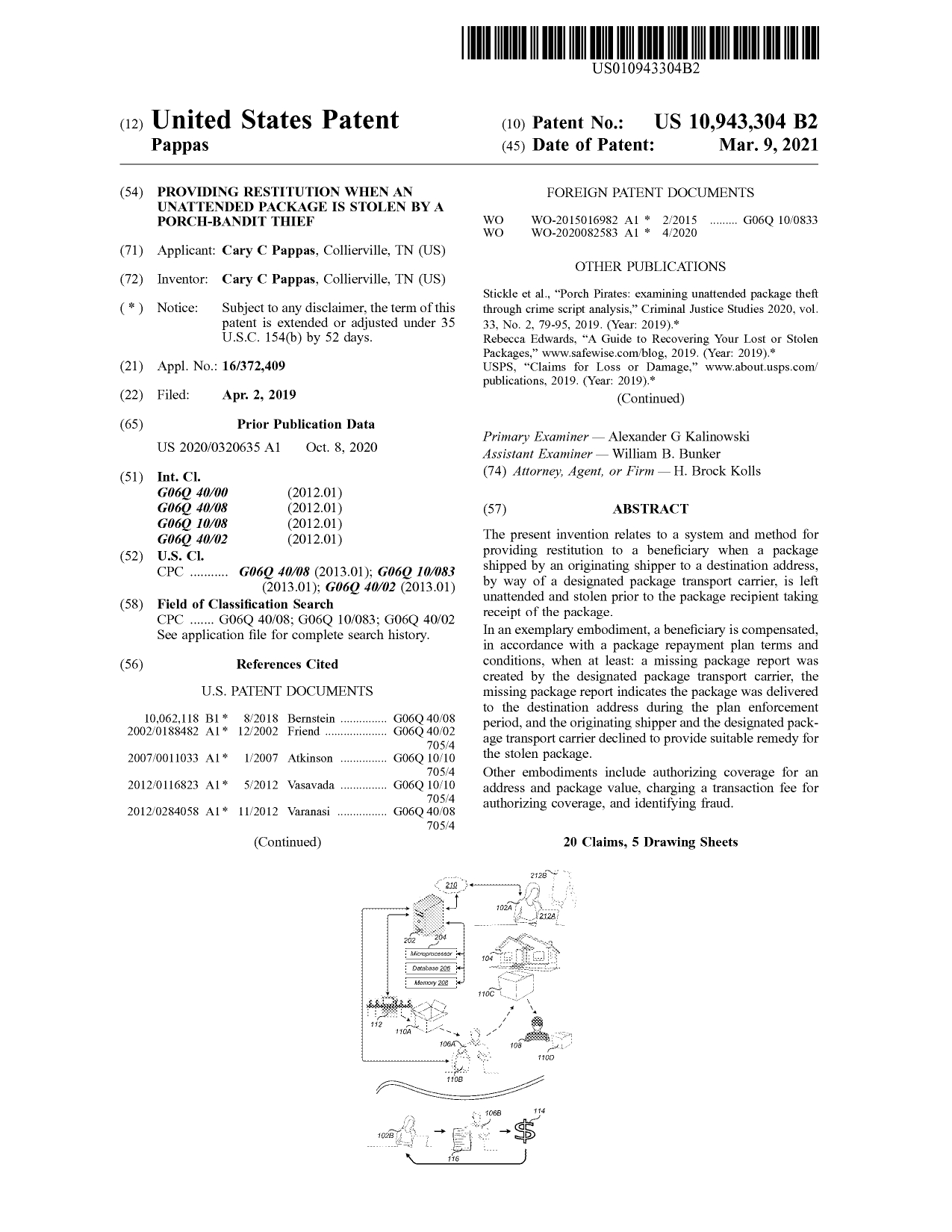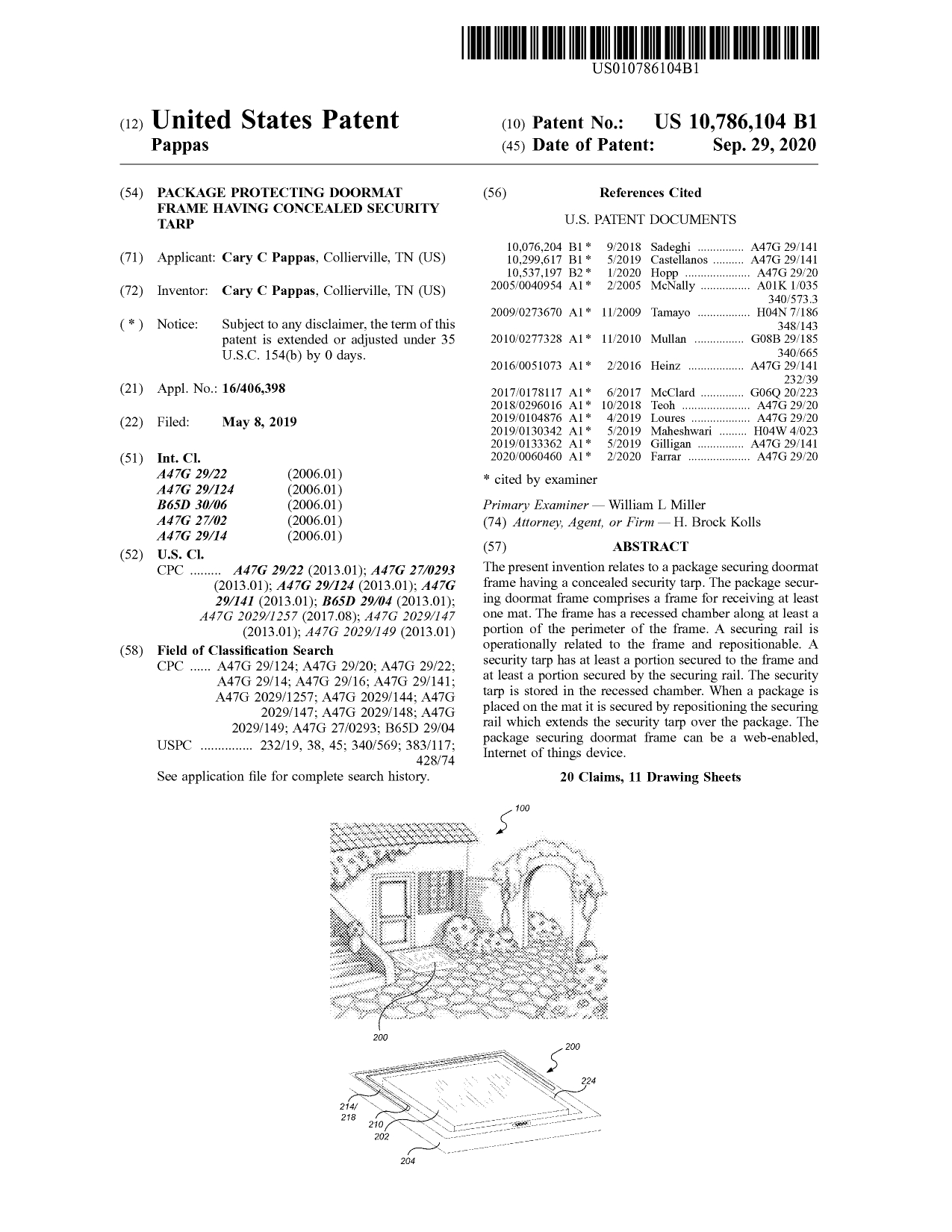 For additional information, licensing opportunities, and a full prospectus on the Porch Bandit Protection and Bandit Trap contact:
BankOnIP
VP of Business Development
Email: info@BankOnIP.com